Crystel Greene
Four days 'til Christmas, that's just eleven more days until January 1, 2020!
How about your resolutions for the new year?
Bodyguard Daniel has set his, and they're simple: No going back to 10 Downing Street, no more fucking the Prime Minster, no more following his stupid, stupid heart.
***
Hello Rainbow Readers! The Rainbow Advent Calendar 2019 is the best thing on Facebook since December 1, and I'm so happy to be part of it! It all wouldn't be happening without the lovely Alex Jane, who's doing an incredible job as our head elf. Thank you, Alex! <3
You can follow the Rainbow Advent Calendar Facebook group and/or bookmark the masterlist for your daily dose of free Rainbow Romance goodness from a wide range of fantastic authors right until Christmas!
And now, settle back with that hot cuppa...
Here's A NEW YEAR'S MESSAGE, the key chapter from my upcoming release, NEW YEAR'S RESOLUTIONS. Prepare for some serious fluff and steam in this LOVE ACTUALLY- meets-BODYGUARD Gay Romance!
It's December 31 at 10 Downing Street, and this is the situation:
Police Sergeant Daniel Kent never was a fan of Prime Minister Mathias Parker, the hyper-brilliant political wunderkind with the killer cheekbones and the hipster Instagram, and he certainly didn't vote for him. So, when Daniel started out as the PM's personal protection officer, the last thing he expected was falling in love.
But in the long days and nights he's spent watching over his young client, Daniel has come to realize that Mathias Parker is more than just talent, looks, and natural leadership: he's a man of true integrity and determined to serve his country no matter the personal cost. Daniel and Mathias became close, and in the wake of a moment of crisis this closeness turned into physical intimacy.
They've never talked about the bodyguard-with-benefits relationship that ensued, but the simple fact is, Daniel's dazzling lover with the unexpected submissive streak has stolen his heart.
And Daniel allowed himself to be happy and enjoy what they had—until that fateful night when a would-be assassin attacked the Prime Minister and nearly succeeded in killing him.
Daniel blames the incident on himself, on his failure to perform like a professional: without emotion.
The Prime Minister needs to be kept safe. That's all that matters, and Daniel's decision stands: he's going to quit.
This night shift at 10 Downing Street on New Year's Eve is going to be his last.
All that's left for him to do is tell Mattie.
Tonight.
But Mattie has got something to tell Daniel too...
I hope you'll have fun reading!
Merry Christmas and a Happy New Year!
Crystel

<3
Click here to go to Prolific Works, download, and enjoy (no sign-up required)!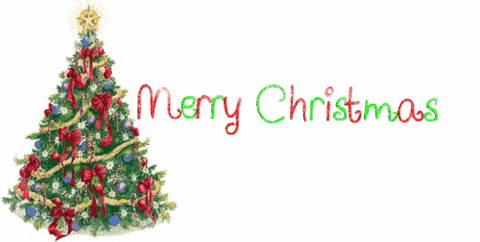 !Don't want to miss out on future freebies? Sign up to my newsletter Crystel's Quarterly!